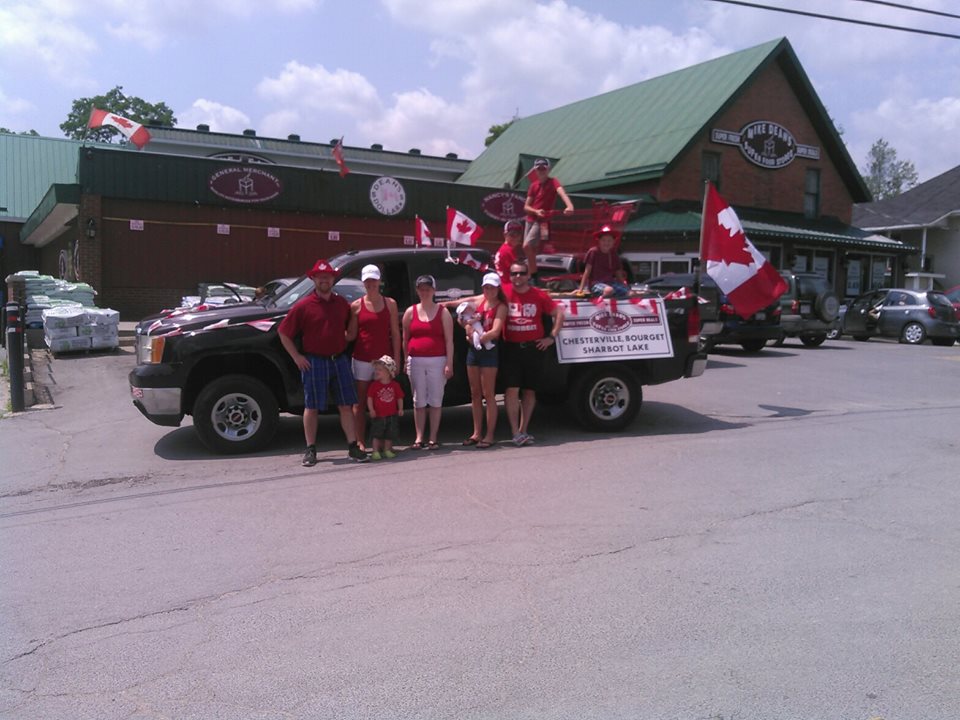 Who we are
Mike DEAN Local GROCER operates grocery stores in Chesterville, Bourget, Sharbot Lake, Campbell's Bay, and Notre-Dame-de-la-Salette... as well as an online sales channel, a central warehouse, and provides grocery and logistics service to Canada's far North. We emphasize service, freshness, and sourcing our customers unique and local products at a value retail price. We are a family owned and operated business where the owners work hands on in our communities and are proud to call rural Eastern Ontario and Western Quebec home.  FAMILY owned, uniquely RURAL, fiercely INDEPENDENT !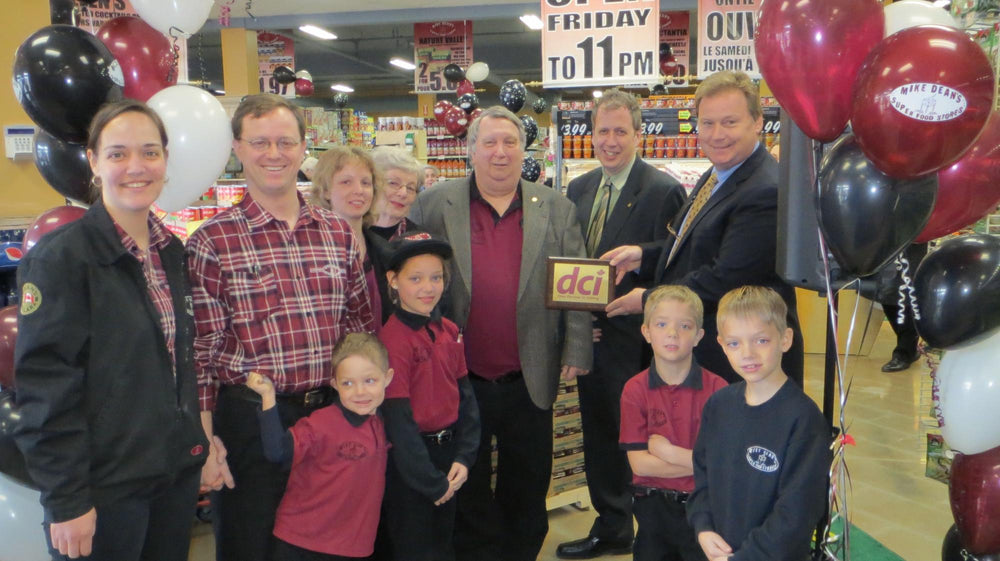 What we are
We operate independent, unaffiliated grocery supermarkets who are one of only a handfull of remaining true independent grocery stores in operation in eastern Canada. We deal directly with brand manufacturers. By eliminating the middle man, we are able to offer many unique and distinctly local product lines to our customers. We purchase, receive, warehouse, and ship product to our stores from our Head Office and Warehouse.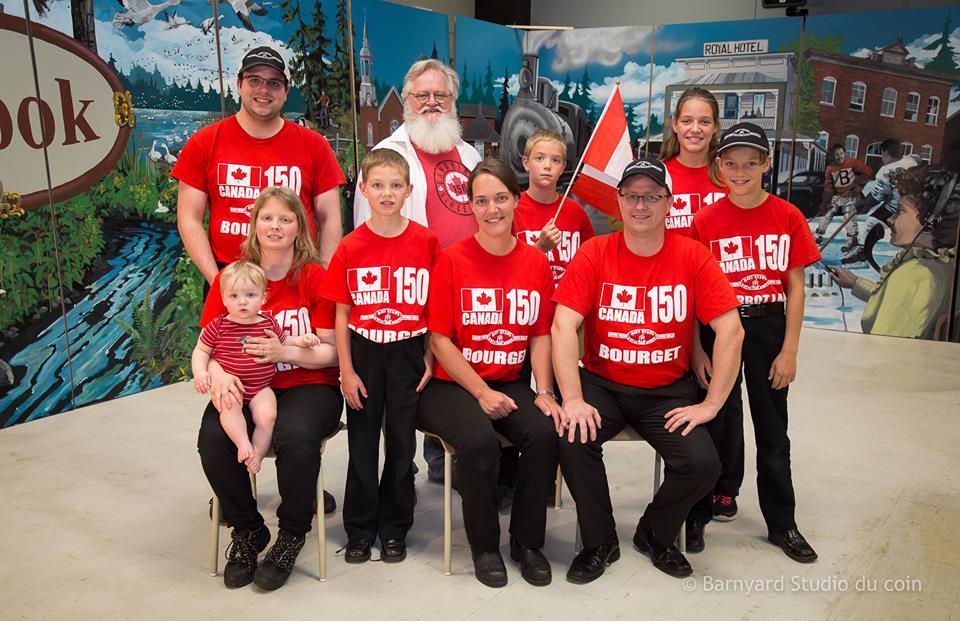 Business Philosophy
• To offer the freshest and highest quality products at the lowest prices possible for our towns.
• To offer a good level of service while offering a large variety of food and household needs for your family.
• To fight hard sourcing many unique and great deals for our customers.
• To offer a pleasant shopping and working environment for both our customers and our employees.
• To strive to be a cornerstone of our communities, not only as a grocer, but equally as contributor to our culture and rural way of life.
Owners
We are very hands-on owners and operators. Everything that goes on in our stores and company we want to know, understand, and have a say in. We have built and updated our stores from the ground up. The design, merchandising, displaying, advertising, computer systems, decor, and all other facets of the operation have been designed personally. We take great pride in this fact. That being said, we have a highly qualified and loyal staff who run the day to day operations of our business. We have the utmost confidence in them. Our growth and sustained success is testament to the high quality of staff we have. Throughout the company and stores, five family members work hands on with our staff in varying areas. This is a family business and we truly know and understand the grocery industry - we have it in our blood.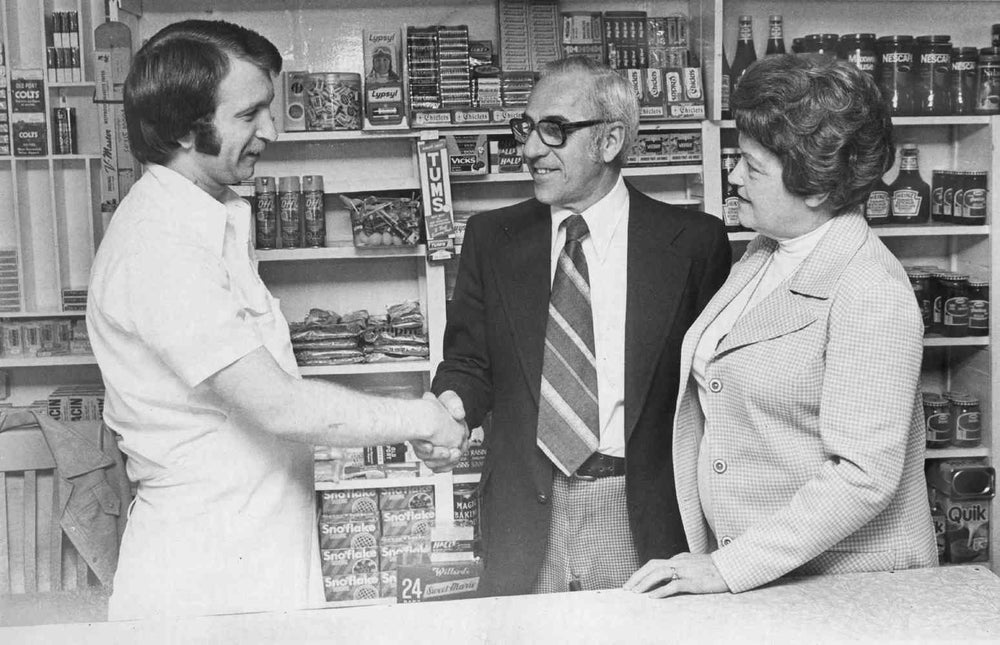 History
On May 11th, 1976, Mike Dean bought the former Laflamme's Grocery store located on King Street in Chesterville. On July 7th, 1979, Mike Dean married Nancy McMillan of Grantley, and the Dean family began to grow from there. Their children; Gordon and Julie, began to work in the family business at a young age. Both are now involved in the daily operations of the company with their spouses. One by one, Pamela, Daniel and seven grandchildren; Siena, Thomas, Benjamin, Samuel, Zacharie, Amelia, and Aiden joined the family. On May 11, 2023 we will celebrate 47 years of being in business and God willing we plan on being here for many, many more. Thanks to all our family, staff, friends, and customers for 47 great years !