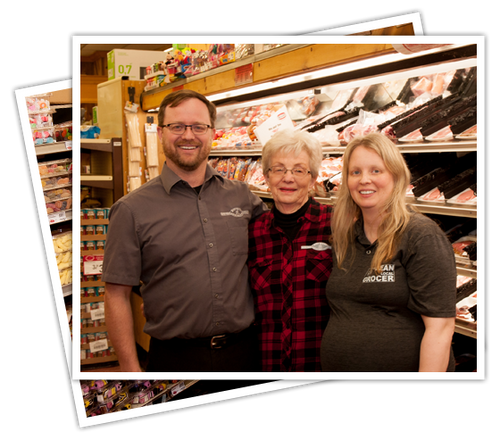 We are your


Local Grocer

Mike DEAN Local GROCER operates grocery stores in Chesterville, Bourget, Sharbot Lake, Campbell's Bay and Notre-Dame-de-la-Salette. We emphasize service, freshness, and sourcing our customers unique and local products at a value retail price. We are a family owned and operated business where the owners work hands on in our communities : FAMILY owned, uniquely RURAL, fiercely INDEPENDENT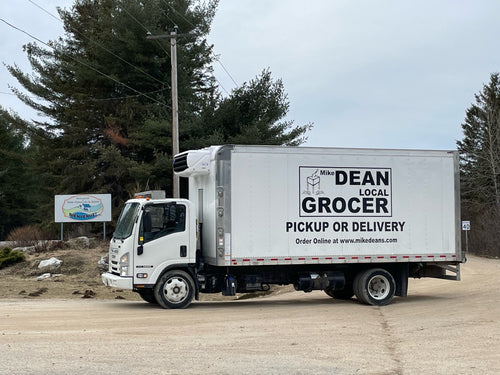 Chesterville, Bourget, & Sharbot Lake


Order Online for Pickup or Delivery

Parking Lot pickup is FREE and is generally next day. When you arrive please park in the Pickup Parking spot and call the number on the sign.

Local in-town and out-of-town deliveries available. Minimum order for delivery is $50 with a $5 delivery fee.

Need something you can't find, just add it as a 'special instruction' at checkout !

If you have any questions or need something corrected please just reach out to our online team at office@mikedeans.com

(Notre site Web et la commande en ligne sont actuellement disponibles pour nos emplacements de Chesterville, Bourget et Sharbot Lake. Pour Campbell's Bay et Notre Dame de la Salette - restez à l'écoute !)Enter some content here.
Mike Dean Local Grocer


Current Online Specials
Purveyor of Fine Meats since 1976


Butcher Cut in store